How Do I Buy a Harley with Bad Credit?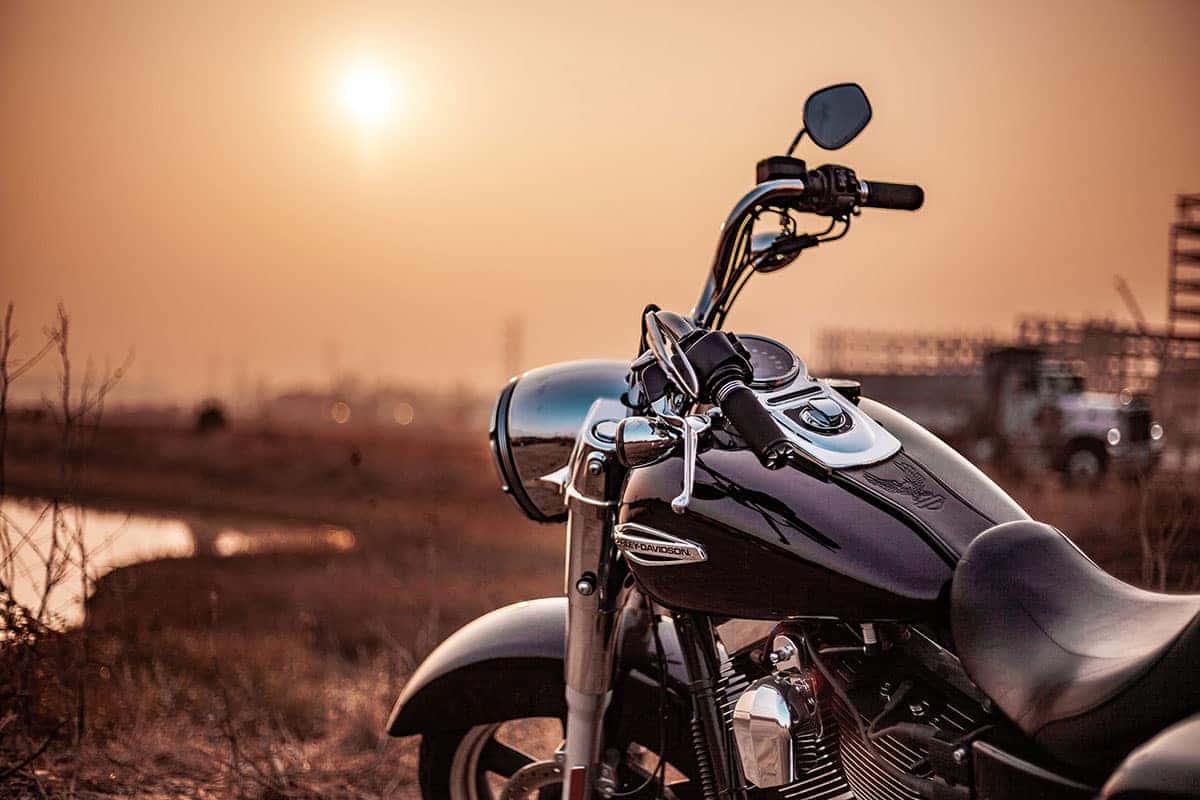 Getting a Motorcycle with Bad Credit
Your application has been denied. We can't get you approved for that. That tight feeling when someone tells you, "They just need to run your credit." The emotions that overcome you when something falls through because of your past. You are hardworking, have held a stable job and have income. You've been paying your current bills on time, but maybe a past mistake keeps popping up on your credit report and is keeping you from your goals. Many of us have been there and heard those words when we've been in a place where we're credit challenged and we get it. Life happens. Emergencies pop up. Relationships implode. Medical bills stack up. Sometimes you make bad decisions or ignore a debt you simply cannot pay for too long and then feel stuck. There are times it can feel impossible to find your way out. The good news is, all you need is one lender to give you a shot. Keep up on payments with your fresh start, while cleaning up past mistakes and before you know it, those past mistakes can stay in the past as you smooth out the way towards your future.
Have you been turned down elsewhere?
You want a Harley-Davidson motorcycle. Maybe you already have an older motorcycle, but repair bills keep eating at your attempts to build an emergency fund. Maybe your friend just got a new bike and you'd love to join them on rides, but you have a hard time seeing how you could afford to do that. Maybe you've already found your dream Harley, but are worried on how you can get approved for a Harley motorcycle loan or have been turned down by previous attempts to buy. You want it so bad and know you can afford the payment, you just need someone to give you a chance and look at you as a hardworking person, not a person with poor credit. You've come to the right place. Getting people Approved for Harley loans is what Open Road Finance does best.
Understanding Credit & Harley Financing
Even if it's currently 0, everyone 18+ has a credit score. Never applied for a loan or a credit card? You still have one. It's a number that lenders use to assess how likely you are to pay back money you borrow.
How is a credit score calculated?
(HIGH IMPACT) Payment history – % of payments you've made on time
(HIGH IMPACT) Credit card use – % of credit you're using vs total limits
(HIGH IMPACT) Derogatory marks – # of collections, tax liens, bankruptcies or civil judgments on your report
(MEDIUM IMPACT) Credit age – Average age of your open accounts
(LOW IMPACT) Total accounts – # open and closed accounts reporting
(LOW IMPACT) Hard inquiries – # of times you've applied for credit and a "hard" pull was run on your report
What other factors are considered?
Types of credit – Lenders like to see a mix here. If you have a credit card, a house note and a student loan and you pay them all on time, that's good.
Debt-to-Credit Ratio – Around 30 percent of your credit score is a comparison between your total debt and your total income.
You're Not the Only One with Bad Credit
A recent FICO report showed over 68 million Americans currently have bad credit. Experian says 21.2% of Americans have what's deep subprime credit scores (below 580).
No, Poor and Bad credit is common. If your credit isn't great you should take steps to improve it, but also know you're not the only one and there are lenders like Open Road Finance willing to work with you.
Score Ranges:
720-850 Excellent
690-719 Good
630-689 Fair
580-629 Poor
300-579 Bad
You can get a free copy of your credit report once a year from annualcreditreport.com. It's a good idea to check every once in a while, because if your credit report contains errors, you can dispute them.
Where Do I Start to Get Approved for a Harley Loan with No, Poor, or Bad Credit?
Use our free online preapproval tool at openroadfinance.com/getapproved
We'll follow up with more information
Pick out your dream Harley
Complete financing requirements
Start riding!
It really is that easy and simple. If you're nervous about it, our preapproval tool has NO IMPACT to your credit score and you're under no obligation to proceed.
Whatever your situation, we can almost guarantee we've helped riders with worse credit than yours.
---